Battle of Beasts - The Battle Game Experience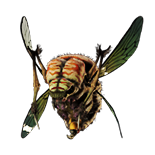 Discover the world of Battle of Beasts! Create your own beast empire and send your monsters on conquest campaigns to distant lands. Use fantastic battle game features to increase your circle of influence. Discover an unusual fantasy browser game and play for free. Create your own horde of monsters with demons, poison wasps and a variety of other creatures.
Be a monster overlord!
The Exciting Fantasy Browser Game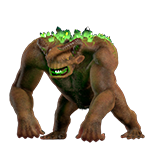 Breed dragons, raise monsters and train them – in fantasy games such as Battle of Beasts, you'll have many challenges to master!
Wild Regions
Conquer wild regions with your monsters. Explore the abandoned Dwarven realm of Byrkenholm or travel to the gruesome Wendigos of Elfrarheim.
Cool Battle Game Features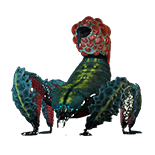 Battle games situated in the world of fantasy browser games are a dime a dozen. But Battle of Beasts offers you game experiences of a very special kind. Slip into the role of an ambitious young conqueror and gradually build your very own monster horde. Fight epic battles, use cool battle game features such as special attacks and prove your strategic cunning on the battlefield. Play free now!
Take Care of your Beasts
To be able to use the countless battle game features in Battle of Beasts, you will need some strong monsters. In Battle of Beasts, you keep savage creatures in special enclosures. You provide for them, feed them and discipline them, shaping them into fearsome fighters. These tasks are completed by clicking on little pins in this fantasy browser game. If one of your monsters is hungry, you will see a corresponding icon. Clicking on it and your beast will be fed! Try out the countless features of Battle of Beasts!
Upjers – Play for free!
Since 2004, the game developer and publisher from Bamberg, upjers, has offered browser games. The impressive collection of games includes everything from economic simulations to strategy and battle game titles. Battle of Beasts is one of about 30 free to play games in the company's portfolio. Play now!
Great Tips and Tricks
Find tips, tricks and information on the fantasy browser game Battle of Beasts in the forums!